February 2020
Members
Newsletter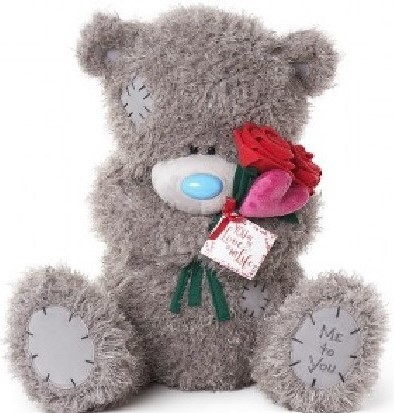 Some of our exclusive limited edition Artist Teddy Bear designs
Nana Bear
asks you to
"Hug your Teddies daily"
Hi Bear Club Members,
Well another month has already passed and wow what a month it has been!
Nature seems to have gone crazy, I have never seen such diverse weather conditions occurring at the same time right around the country, I am pleased to say that my family and I have been safe with the fires only coming about a kilometer from both home and the shop, we have prepared both places for a fire as best we can and pray that the rain we are getting at the moment will put and end to this fire madness for everyone.
Although I am no longer fit enough to fight on the front line we are doing our bit to help behind the scenes with donations to our local brigades and fund raising for the RFS and WIRES.
We also have sent lots of teddies to help ease the pain of little children in the most affected areas.
But enough of the gloomy stuff, February is a month that should be happy and joyful, after all it does contain Valentines Day which is the "Day of Love"
But why stop at just one day?
HAPPY VALENTINES MONTH
I believe we can never have enough love and hugs so the bears and I have decided to make February "Valentines Month" and offer some really big discounts on our entire range of Tatty Teddies all this month
See the offer in this months special offers section below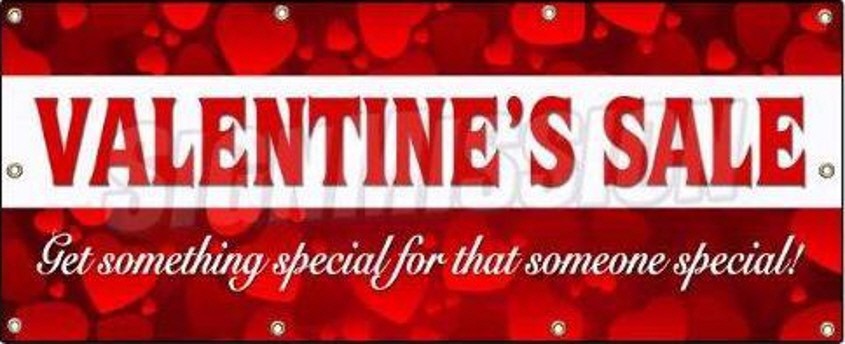 As well as great deals on lots of bears to cuddle we have something extra exciting for our more serious collectors that love their Limited Edition Bears, this month when you purchase any of the amazing designs we have in stock from Famous German Bear Makers Hermann Coburg we are offering you the chance to get your bear for FREE, and if you can stand any more excitement there is more….. purchase multiple Hermann Bears in the same transaction you will get the chance to get them ALL for FREE!!!!!
Again scroll down to this months specials for full details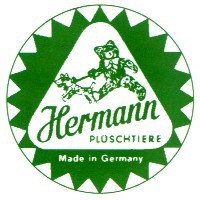 SONNERBERG MUSEUM 2019
Hermann make a special bear each year for the Sonneberg Toy Museum in Germany, and the first bear of each edition is donated to the museum so that they will be preserved for posterity.
This special bear is released in December of the year it was made for and with only 100 pieces in the edition they generally sell out quite quickly with some collectors like myself placing a standing order for each years bears.
The prized centerpiece of my personal collection is a complete set of all 26 Sonneberg Museum editions
This years bear is the 26th in the series and has all the traditional character of a true collectible German Bear, he sits with his little snare drum and drumsticks and looks like he is ready to play for you, I'll wager his favourite tune to play is "The Little Drummer Boy"
He is made of high quality mohair, filled with excelsior stiffing and has a German growler voice
His paw pads are embroidered with his edition details and the Sonneberg Toy Museum Logo
Click here for the 2019 edition
Search for all addition 
We do have quite a number of the earlier editions in stock however some of the earliest have sold out so you would need to scourer the collectibles market to obtain a full set.
LOCAL & GLOBAL TEDDY NEWS
The good, the bad and the cuddly!

Last month we invited you to join us in raising some much needed funds for RFS and WIRES by instead of taking your normal members discount you donated it to one of these worthy organisations to which we added a further 15% donation making a total of 20% of the retail price going to fire relief.
I heartfully thank all members who joined us in this fundraiser and I fully understand that many members had already given in so many ways and did not wish to participate in yet another fundraiser,
I know a lot of charities were seeking support and that members pockets are only so deep.
With the donated 5% "Discounts" from members and the extra 15% we added the totals raised were $115 for the RFS and $309.02 for Wires.
This was very much less than I had hoped we could raise but every little bit helps, so again thank you to all that donated your discounts.
A special thank you to Members Merv and Denise Rochester from the UK who have been watching the news and wanted to help, although they did not wish to buy a bear at this time they donated $200 AUD to be split between wires and RFS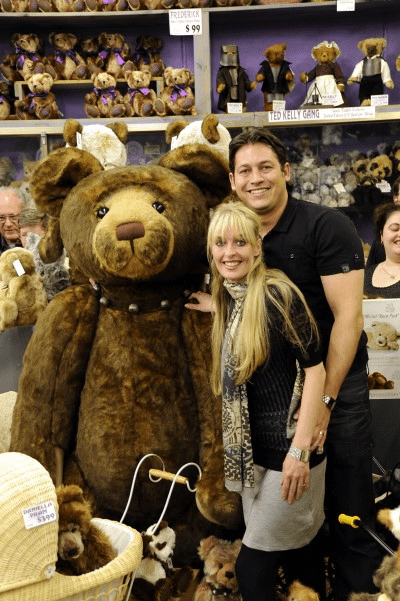 CHARLIE BEAR SIGNING EVENT
Only 48 sleeps to go until we host this special Charlie Bear signing Event, have you RSVP'd yet to reserve your place?
Will and Charlie have announced their 15th Birthday Signing Event Schedule for their 2020 World Tour and Australia is fortunate to have 4 dates set aside for them to appear and meet with you.
Nana's Teddies are pleased to advise that we will be hosting one of the four exclusive signing events for Australia.
In fact as one of Charlies largest retailers in Australia we will be hosting the only event in NSW
Our Event will be on Sunday the 26th April, that's the day after Anzac Day which will be a long weekend allowing time for members who live further afield to travel to the event.
If you need overnight accommodation in the mountains here is a link to Blue Mountains Tourism who will be able to assist you with a list of local venues
https://www.bmcc.nsw.gov.au/visitor-information
The Event will be held between 2pm and 6pm, due to time constraints and our capacity to comfortably and safely fit people in we will sadly have to limit attendance to 100 members so it is essential that you RSVP with the number in your party to bears@teddys.com.au
Due to limited space and for the "quieter" comfort of all members we request that you leave the children at home, also please note we will not have room for any prams or strollers
RSVP NOW to ensure your place at this historic signing event
Further details will be announced as they are released but be
assured that there will be some surprises including a very
Exclusive Event Bear only available through our store.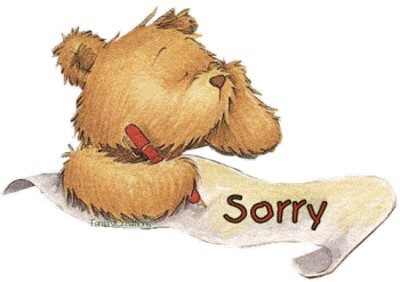 NO OFFENSE INTENDED
I put a lot of time and effort into my newsletters to try and make them as informative as possible, lots of info about new bears and what is happening in the bear world, I also like to add a little light hearted humor but am always mindful of not offending anyone.
I received an email from a member last month who pointed out to me that my wording of a request about Charlie Bear arrivals caused her offense so I have modified the wording and appologise to any members who may have also been offended by the term "harass us", I most certainly did not set out to upset anyone when I worded this nearly 5 years ago
(This section is a cut and paste in each months news)
Here is my reply to the lady I inadvertently offended, I publish this in the hope that it clarifies my intentions and as an apology to any who were offended. I have now changed to wording.
Hi Sharon,
Firstly I apologise if my choice of words has caused you any offence, that was certainly not my intention.
The tongue in cheek request not to "Harrass Us" was not intended to stop members like yourself from following up on a pre-order but aimed at those that constantly demand updates sometimes 2-3 times a month and generally immediately after I send out a newsletter
I will try to word it differently however it is a hard one to get the importance of our request across so that members understand that if we have not been in contact it is because we do not have any info at hand relevant to their transaction, do you have any suggestions on how it could be better worded?
I do put a full list of what bears have arrived from Charlie Bears with the information that if your bears are not on this list then they have not arrived.
In spite of this each month when the newsletter goes out I am immediately inundated with emails about "where is my Bear" or "Do you know when my bear will arrive", questions to which we do not have an answer.
With the Club membership now over 32,000 members and the newsletter being the main point of contact and information we are extremely busy in the days after it goes out so you can hopefully understand my frustration having to respond to lots of emails (some months I have had over 100) only to say what was already in the newsletter, that if a bear is not in the arrival list we do not have any information on when it will arrive.
I also state that we will be in touch with each member individually "when" their bears do arrive.
We have a good stock management system that constantly monitors our back orders and we confirm with Charlie Bears monthly that ALL the bears we have on back order are still on their lists so that no bears fall through the cracks
I do understand yours and other members frustration, especially when a bear is "long overdue" but despite us constantly "harassing" Charlie Bears to change their ways and give is more info on arrivals and production they will NOT bend on this so we have nothing to tell our members.
They are annoyed with me too as I am constantly trying to get arrival info for our members.
Again thank you for sharing how you feel and again if you can suggest a better way of getting my message across I would welcome your input
Regards Dave
NEW MATRYOSKAS HAVE ARRIVED
We have received another shipment of the very popular Matryoska Russian Nesting Dolls.
In this latest shipment we have some great and very different designs for you to choose from.
They include some more traditional Russian Flower styles and also some of the modern Pop designs including
Star Wars – Game of Thrones
The Beatles and other Pop Stars
Dogs – Cats – Wild Animals
Disney Princesses – Golliwogs
Fairy Tales – Star Trek
and many more………
If you have outstanding pre-orders not on this list please be patient until we contact you, we do not have arrival dates as yet but we will advise you as soon as we get any information from Charlie Bears.
If you wish to look at any of the now hundreds of amazing designs currently available you can see them all in the following Charlie Bear categories…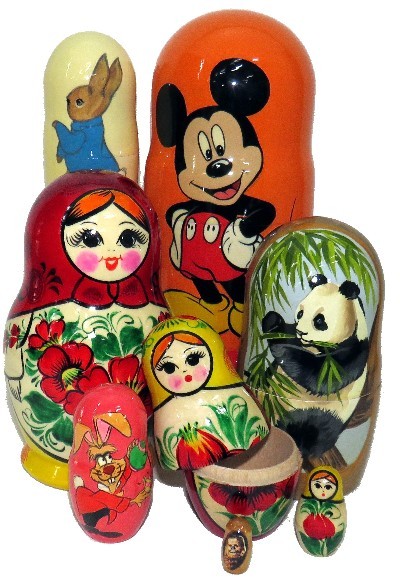 REMEMBER!
YOU CAN NAME YOUR OWN BEAR
he very popular Settler Bears have been leaders in naming bears for many years but once a name had been used it was then retired to avoid confusion with stockists when they are re-ordering them.
Often the name you want on your bear for that special person is not available but rejoice for we have finally come up with a simple system where you can select ANY bear from the Settler Bears range and have its name tag changed to whatever you like.
This means that you get the bear in the size, style and price range that you want and get ANY name you like on the bear
We do this on an official Settler Bear name tag that is attached to it's ear in the same way the original factory tag was fitted and the other great surprise is that there is no extra cost for this extra service, we do this for you FREE of Charge
See all available Settler Bears designs in our online catalogue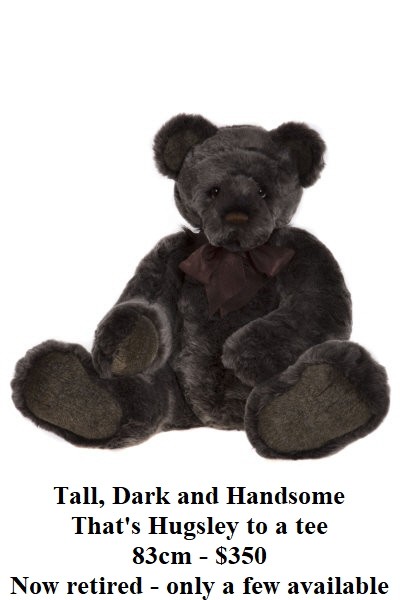 CHARLIE BEARS UPDATE
NEW ARRIVALS WEEKLY
Wow, the amount of Charlie bears arriving at the moment is staggering with lots of the older back orders now being caught up with and most of the 2019 designs have arrived on or close to schedule.
Some plush designs we are still only receiving an initial burst of a small number of our orders with the balance to follow so there are sometimes not enough delivered to allow us to fulfill all pre-orders from the initial shipment.
This new system of allocating production to a specific quarter of the year is working better especially for those that ordered earliest but still a slight disappointment to any that ordered later as we must allocate the arrivals in the order that they were sold. Sorry NO exceptions to this rule can be made
Exciting news…. Charlie Bears were able to find us a few more of the very popular HUGSLEY but if you would like to adopt him be very quick as there are only a few available
Click here to adopt Hugsley
New Plush Designs Arrivals
Alyssa – Adora Guinea Pig
Billie – Bryce – Flynn
Fiddy Monkey – Fraser Fox
Geronimo – Hugsley – Jill
Kelly – Lares – Levi – Roman
Pawsome – Study Buddy
Waddle Penguin
New Mohair Designs Arrivals
Concerto – Diamond Mouse
Dragon Fly – Friar Tuck
Flutterby – Kingfisher
Tommy Ted – Timmy Ted
Thompson – Waterlily
If you have outstanding pre-orders not on this list please be patient until we contact you, we do not have arrival dates as yet but we will advise you as soon as we get any information from Charlie Bears.
RARE OPPORTUNITY
Due to an unexpected cancellation we have this beautiful set of "Flower Girls" bears available for adoption with matching edition numbers, Fuchsia, Harebelle & Wallflower wish to stay together so we offer this set of 3 bears for $459.00 on layby or
purchase with your members discount for only $436.05
As they are no longer in our online catalogue please click this link to email us with your membership number
If you wish to look at any of the now hundreds of amazing designs currently available you can see them all in the following Charlie Bear categories…
We now have 7 Charlie Bear Categories
Click these direct links to our catalogue categories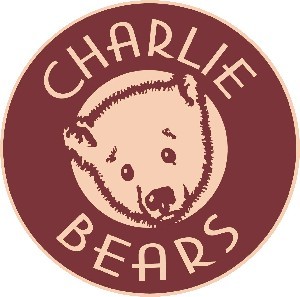 THIS MONTHS SUPER SPECIALS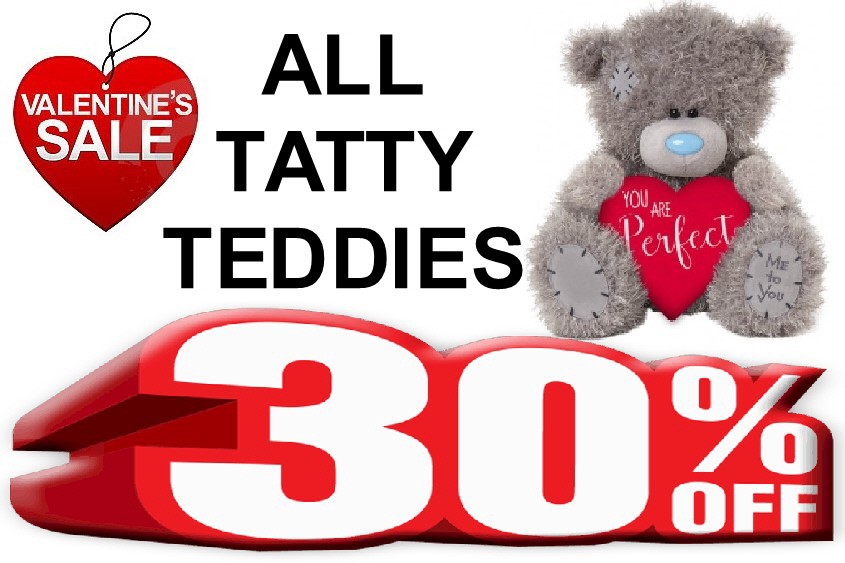 SUPER SPECIAL OFFER #2
FREE HERMANN BEARS*
As well as great deals on lots of bears to cuddle we have something extra exciting for our more serious collectors that love their Limited Edition Bears, this month when you purchase any of the amazing designs we have in stock from Famous German Bear Makers Hermann Coburg we are offering you the chance to get your bear for FREE, and if you can stand any more excitement there is more….. purchase multiple Hermann Bears in the same transaction you will get the chance to get them ALL for FREE!!!!!!
* For your chance to get your Hermann Bears for FREE simply purchase any in-stock Hermann bears, get your members discounts and you will be entered in a draw where one lucky member will get their bears refunded as an in-store credit to their members account
Simply add to the inquiry cart as many HERMANN BEARS as you like
and use the code FREE HERMANN DRAW to get this great offer
Click this link to see all our Hermann Designs


Will you be a winner in this month's
$100 members draw?
We have another 4 x $25 Gift Certificates to win
You have to be in it to win it!!!!
Enter this months draw for your chance to win a $25 gift voucher by answering this simple question,
How do you get a FREE Hermann Limited Edition Collectable Bear or Bears this month?
You can find the answer in this newsletter.
E-mail your answer now and don't forget your membership number or simply reply to the email we sent you.
Congratulations to last months winners
Members Super Draw $25 Gift Certificates winners are
Emma croak – Tweed Heads- NSW
Jacqueline Harper – Tewantin – QLD
Katt Price – Shelly Beach – NSW
Erica Lubransky – Dunlop – ACT
Regards and beary best wishes
Dave.


FFOR THE BENEFIT OF OUR NEWER MEMBERS THAT HAVE JOINED
US RECENTLY I WILL CONTINUE TO REPEAT EACH MONTH THE
FOLLOWING INFORMATION ON MEMBERS DISCOUNTS AND BENEFITS
TEDDIES ON PARADE EVENTS
Events are held through out the year as special promotions or important happenings occur, we will always give you advance notice of these special events.
Teddies on Parade night events start at 7pm sharp and generally run till around 9pm but this depends on how much fun our members are having.
It is essential to RSVP so that we can organise catering and gifts.
Our TEDDIES on PARADE nights are young children free events so that you and other members can relax and enjoy the bears and the company.
Well behaved teenagers are most welcome to attend.
So when we advertise an event why not mark your diary, RSVP and come along and have a relaxing fun night out with a great bunch of people that share your passion for collecting Teddies.
MEMBERS DISCOUNTS.
For the benefit of members old and new I would like to clarify the importance of making it known to us when you are ordering that you are in fact a member, if you cant find your number we can look it up on our computer system for you.
As we have now over 32000 customers on our lists it is hard for us to keep track of every ones status so we ask your help in providing your membership number with all inquires and orders, this way we can ensure you get the discounts or specials you are entitled to as a member of our club.
YOUR MEMBERSHIP NUMBER IS DISPLAYED AT THE TOP OF EVERY NEWSLETTER
just above your name.
Your membership entitles you to a minimum of 5% off all regularly priced products that are not already reduced.

All prices in our on-line catalogue are our normal retail prices and members discounts will be deducted from these retail prices.

Discounts are not available for lay-bys as we incur additional costs in providing lay-by services.

Members discount also applies to Pre-orders placed with payment in full at the time of placing your orders.

Discounts do not apply to postage costs.

Special offers are made to members from time to time at up to 80% off retail, further discounts do not apply to these offers.

We always strive to offer our members the best possible value on all our teddy bears and other products, as such we are always happy to match or better any genuine advertised competitors prices. As it is impossible for us to monitor all available offers please bring it to our attention and we will see what we can do.
CHANGED E-MAIL ADDRESSES
Many members are changing their e-mail providers or going to broadband which changes their e-mail addresses.
It is imperative that you advise us of any change in your E-mail address if you wish to continue to receive your newsletters.
We would hate to lose contact with you.
I hope you enjoy this months news and all the additions to our on-line catalogue ranges, please check back frequently for new additions that will be uploaded as they arrive.
Regards and bear hugs from all of us,
Dave, Jan, Troy & the Bears.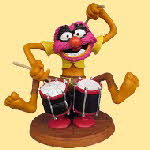 Copyright Nana's Teddies & Toys 2002-2020.