BEAUTIFUL
PORCELAIN DOLLS
We specialise in beautiful Collectable Porcelain and Vinyl Dolls from leading International brands including
Adora Dolls
Artista Dolls
Farrington Collection
Florence Collection
Kewpie Dolls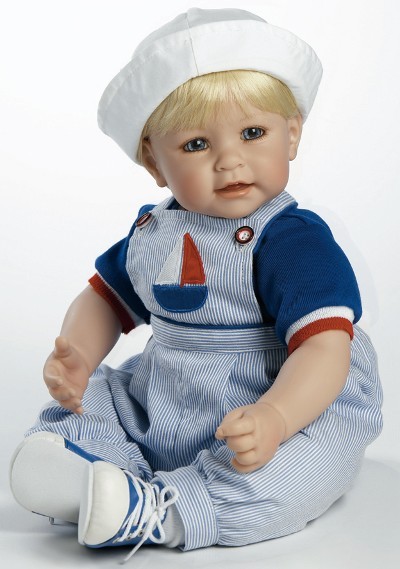 Some of our
exclusive limited edition
Artist Teddy
Bear designs
Nana Bear asks you to
"Hug your Teddies daily"
Paradise Galleries
As well as over 80 Porcelain Dolls we also carry an impressive range of high quality Vinyl Dolls, Rag Dolls and Golliwogs from leading designers and Doll Artists.
To see our entire Porcelain & Vinyl Doll catalogue
click here
To see our entire Rag Doll & Golliwog catalogue
click here
FARRINGTON
DOLL SALE
Sale continues whilst stock last
To see our online Porcelain & Vinyl Doll catalogue
click here
Special Members Offer
The popular Farrington Collection of porcelain dolls has been retired so members are being offered an incredible deal on which you can save a massive 40% off the online ticketed price of all existing Farrington Doll designs that we have left in stock.
Once these remaining designs are sold there will never be any more Farrington Dolls made.
A perfect and valuable addition to any collection
or as a special gift for collectors of all ages.
Use the online enquiry cart to place your requests, type Farrington 40% Sale in the comments box when submitting your enquiry and we will get back to you promptly with availability and your special members discounted price
Copyright Nana's Teddies & Toys 2002-2020.